By Lane Sticher
Writer Lane Sticher gives part 2 of his tips on saving while shoping.
Last week I told everyone my tips to find deals at Target, and this week I'm going to give my tips on finding deals at TJMaxx and Marshall's.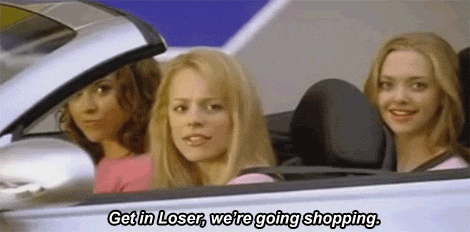 My first tip would be to look for the red tags. The different locations have different areas within the store that is labeled as "Clearance," and that is where most of the discounts are.
My second tip would be to also look at other hidden places in the store where there could possibly be more markdowns. A lot of these things get picked up by someone, and put down later, so there are lots of little treasures hidden around the store. I find some of the best deals on clothes in these unmarked areas, because people do not look for clearance items mixed with the regular priced clothes.
My third, and final tip is to keep a lookout for when the yellow tags start to come out. The elusive yellow tags are only used once or twice a year, and these represent the deepest discounts you can get on these designer brands. If you see a yellow tagged item, you better snatch it up, because odds are that it will not be there when you go back.
The honorable mention tip is that if you see someone performing markdowns in the section that you're shopping, go up to the and ask if the item that you have (it must be clearanced previously) is going to be marked down again. I've only been able to get things marked down once, but it never hurts to ask, because you could save yourself a few more dollars by doing so.
Hopefully all of you will go out and find lots of awesome deals with the tips I have written. Just remember, when you find a product or item (on sale or not) ask yourself "could I find this cheaper somewhere else?" Thank you for reading, Saving while Shopping!
Please reload