Start your week caught up on the latest new on and off campus.
Subscribe to our email newsletter by searching on our about page on OUConnect and follow us on social media to keep up with the latest news.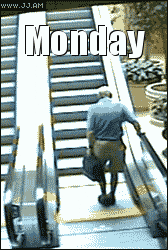 The Nunes Memo
In a clean party line vote, Republicans in the House Intelligence Committee have released a classified memo, named after California Rep. Devin Nunes, that alleges the FBI misused the Foreign Intelligence Surveillance Act. The memo says that a FISA warrant put on Trump adviser, Carter Page, was done through the use of payed information that was in part paid by former presidential candidate Hillary Clinton.
Trump has said the memo "vindicates" him of any fault in the Russian probe.
However, Democrats are getting ready to vote on the release of a counter memo. Democrats say that the Nunes memo paints a misleading picture.
For more we recommend this New York Times article: https://www.nytimes.com/2018/02/04/us/politics/democrats-memo.html?hp&action=click&pgtype=Homepage&clickSource=story-heading&module=first-column-region&region=top-news&WT.nav=top-news
The Eagles Take the Superbowl Win
In a tight game the Eagles beat out the Patriots in a final score of 41-33. This is the first Superbowl win for the Philadelphia Eagles.
The undoubtable MVP for the game was Nick Foles, the backup quarterback.
Tom Brady tried to save the game for the Patriots by doing a Hail Mary on the last play. He was unsuccessful.
For many Atlantans this was a sweet defeat, after the Patriots won the Superbowl last year over the Falcons in a stunning comeback in the second quarter.
The halftime performance was done by none other than Justin Timberlake, in which he did a tribute to the late Prince. His performance was received by mixed reviews due to his new music that has bizarre sound mixes.
For more on the highlights of the game: https://www.cbssports.com/nfl/news/super-bowl-2018-final-score-eagles-win-first-super-bowl-title-top-patriots-in-thriller/
For more on Timberlake's performance:  https://www.vox.com/2018/2/4/16972178/justin-timberlake-superbowl-2018-halftime-review
Leadership Week
The Student Engagement and Leadership office is bringing Leadership Week from Feb. 5-9. Every day will include a leadership oriented event, most which include giveaways. Events include topics as to how to get involved in on-campus organizations, discovering your strengths, and how to respond to students who might be in need of help.
Visit OUConnect for more information: https://connect.oglethorpe.edu/event/1816997
Carry the Love
Oglethorpe Christian Fellowship will host Carry the Love this Wednesday, Feb. 7, at 7:00 p.m. in the Lupton Auditorium. If you are Christian or interested in observing how other religions worship this event of interest to you. The event will be a concert celebration the Christian god Jesus and is open to all students regardless if they do not follow Christianity or any faith.
For more information visit OUConnect: https://connect.oglethorpe.edu/event/1777283
Kylie Jenner Gave Birth
After months of speculation, Jenner, 20,  announced that she had given birth to a healthy baby girl on Feb. 1 with boyfriend and rapper Travis Scott, 25. The baby girl weighed in at 8 lbs., 9 oz. and was born at 4:43 p.m. local.
The announcement was made via Jener's Instagram along with a heart warming video of the course of her pregnancy.
"I'm sorry for keeping you in the dark though all the assumptions. I understand you're used to me bringing you along on all of my journeys. My pregnancy was one i chose not to do in front of the world," said Jenner on her Instagram post.
The name of the baby girl is still unknown.
For more: http://people.com/babies/kylie-jenner-welcomes-daughter-birth-announcement/
Please reload